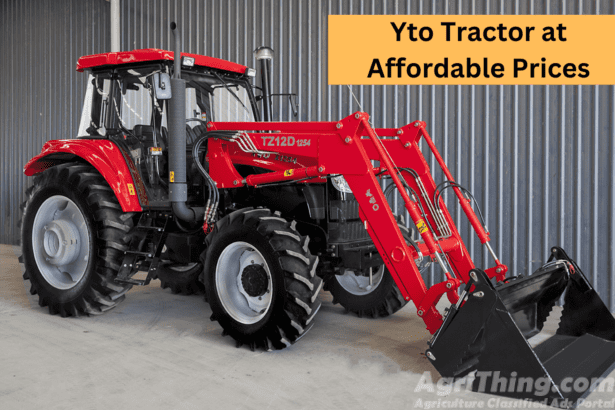 Maximize Your Farm's Potential with YTO Tractors
YTO tractors are tough, versatile, and work well. They're a top choice in the world of farming and industrial equipment. Plus, YTO tractor prices are more affordable compared to other brands. These tractors are built to do an excellent job, which makes them popular with farmers and industrial workers around the globe. What makes YTO tractors stand out? It's their good prices and that they're always up for sale, ready to be bought and put to work. So, if you're looking for a tractor that won't let you down or break the bank, check out our YTO tractors for sale at Agricomplex.
---
A Journey Through Time: The History of YTO Tractors
YTO tractors have a rich history dating back to their inception. Founded in 1955, YTO Group Corporation, China's first tractor manufacturer, has pioneered delivering quality agricultural machinery. Over time, the brand has built a reputation for quality and reliability, becoming a household name in the tractor industry.
---
Manufacturing Excellence: Crafting Quality
Tough quality control measures and the use of advanced technology mark YTO's manufacturing processes. This commitment to excellence has been instrumental in cementing YTO's position as a leader in the industry.
The Many Faces of YTO Tractor's: A Look at the Range
YTO offers diverse tractor's, from compact models designed for small-scale farming to large, heavy-duty tractor's built for industrial use. Each model is designed with a specific purpose, ensuring the YTO tractor suits every need.
---
Key Features of YTO Tractor's: A Closer Look
YTO farm tractor's are packed with features that set them apart. Let's delve into some of these standout characteristics.
Engine and Power: The Heart of YTO Tractor's
Agricultural tractors are known for their powerful engines, designed to deliver exceptional performance under challenging conditions. These engines are built for durability and longevity, ensuring your YTO machine remains reliable for years.
Comfort and Ergonomics: A Smooth Ride
YTO doesn't just focus on power and performance; user comfort is also a top priority. The ergonomically designed cabins and advanced features such as air conditioning and adjustable seating ensure operators can work in comfort for extended periods.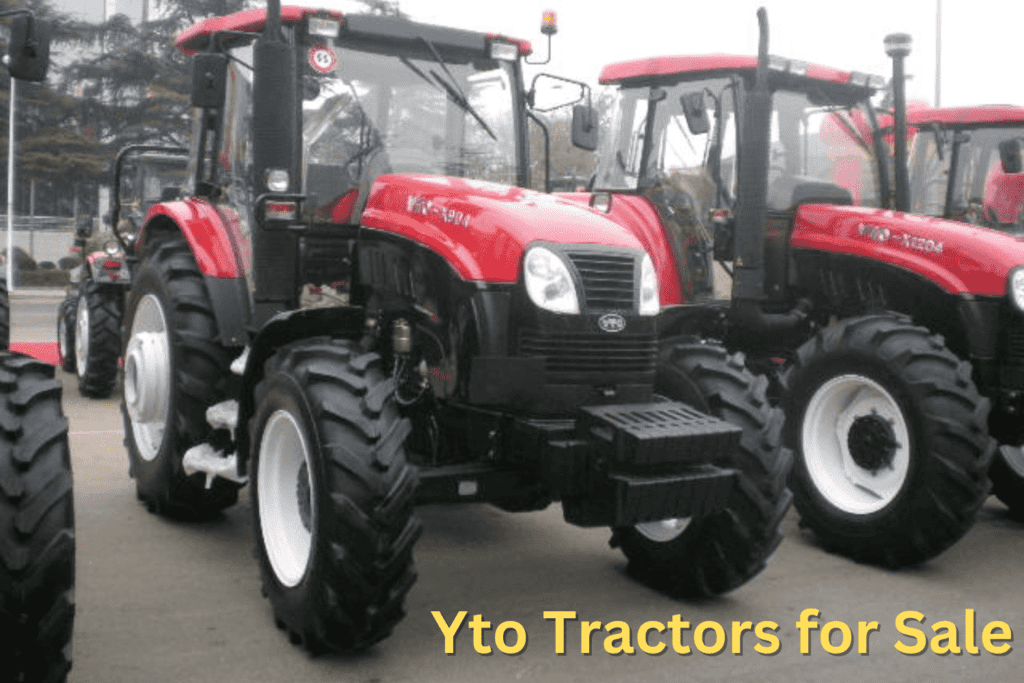 ---
Specification of tractors:
| Model | Engine Power | Transmission | PTO Power | Weight | Price |
| --- | --- | --- | --- | --- | --- |
| YTO-X704 | 70 hp | 8F+4R gear | 58 hp | 2600 kg | PKR 3,800,000 |
| YTO-X804 | 80 hp | 12F+12R gear | 68 hp | 2900 kg | PKR 4,200,000 |
| YTO-X904 | 90 hp | 12F+12R gear | 78 hp | 3200 kg | PKR 4,600,000 |
| YTO-X1004 | 100 hp | 12F+12R gear | 88 hp | 3500 kg | PKR 5,000,000 |
| YTO-X1204 | 120 hp | 16F+8R gear | 98 hp | 3800 kg | PKR 6,000,000 |
---
The Versatility of YTO Tractor's: More Than Just a Tractor
YTO farming tractor's are renowned for their versatility. Whether in agriculture or industry, these tractors prove their mettle across various applications.
Agricultural Use: A Farmer's Best Friend
In the realm of agriculture, YTO tractor's are invaluable. From plowing and planting to harvesting, these machines deliver impressive results, making farming more efficient and productive.
Industrial Use: Powering Industries
Beyond the fields, YTO tractor's find extensive use in various industries. Their robust build and powerful engines make them ideal for heavy-duty construction, mining, and more tasks.
---
Customer Reviews and Feedback: Hearing from the Users
Customer feedback is a testament to the quality and reliability of YTO tractor's. Let's look at what customers have to say about their experiences.
---
Positive Reviews: Satisfaction Guaranteed
Users often praise YTO tractor's for their reliability, durability, and performance. Many customers appreciate the brand's commitment to quality and the extensive range of models available.
---
Areas for Improvement: Constructive Criticism
While YTO tractor's are generally well-received, some customers suggest improvements in areas such as parts and service network availability. YTO, committed to customer satisfaction, values this feedback as it continues to innovate and improve.
---
Pros and cons
| Pros | Cons |
| --- | --- |
| Reliable and affordable | Limited features compared to some other brands |
| Low maintenance costs | Lower resale value |
| Good fuel efficiency | Limited availability in some regions |
| Variety of models and applications | Less established brand reputation |
| Strong dealer network | Limited availability of parts and services in some regions |
Ready for unmatched performance? Explore the YTO Tractor XT 70 at Agricomplex and experience the power of excellence!
YTO Tractor XT 70
---
Conclusion
YTO tractor's, with their blend of power, performance, and versatility, are indeed a valuable asset in both agricultural and industrial settings. Their history of quality, innovation, and commitment to customer satisfaction makes them a trusted choice for professionals worldwide.
---
Frequently Asked Questions (FAQs)
Where are YTO tractors made?
YTO tractors are made in China by the YTO Group Corporation, the country's first tractor manufacturer.
What range of tractors does YTO offer?
YTO offers diverse tractors, from compact models for small-scale farming to large, heavy-duty tractors for industrial use.
What makes YTO tractors stand out?
YTO tractors are known for their robust build, powerful engines, versatility, and commitment to user comfort.
Where can I buy YTO tractors?
YTO tractors for sale are available through authorized dealers worldwide.
How is the after-sales service for YTO tractors?
YTO has a dedicated service network to provide after-sales support. However, some customers suggest improvements in this area.
---
People Also Asked
YTO tractor's are a brand of agricultural tractor's. They are known for their reliability and affordability
Where are YTO tractors manufactured?
YTO tractor's are manufactured by the YTO Group Corporation in China. They have several production facilities located throughout the country.
What are the different types of YTO tractors
YTO tractor's include utility tractor's, row crop tractor's, orchard tractor's, and specialty tractor's.
What is the average price of YTO tractors?
The average YTO tractor prices vary depending on the model and features but generally range from PKR 1,500,000 to PKR 7,500,000.
Are YTO tractors fuel-efficient?
YTO tractor's are generally fuel-efficient, thanks to their modern engines and advanced technology.